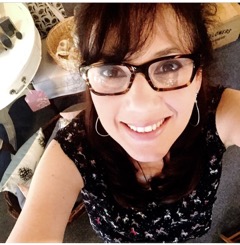 This is a selection of questions I get asked by readers on my work , and my answers. Feel free to ask me your question about my working, writing in general, or something you may be working on.
Ask Lisa A Question
Ask me a question
Use this form to ask me about my work. Also feel free to ask questions about writing in general or something you are working on.
I could say the answer is that I have tangible multi-dimensional, realistic and believable characters who take the readers by the hand up a steep and jagged coarse and then drag them down like a rollercoaster ride gone haywire.
Maybe it's the circumstances that make the shoebox unique. To lose someone so integral in one's life and suddenly have absolutely no contact with and no quick and sure proof of a means to find them can be devastating to anyone. Remember people, internet and google and social media didn't exist. Hard to believe since we are so horribly pampered with everything and all information at our fingertips.
Maybe what makes it unique is the intensity of the love and passion Peter felt for Maddy throughout his entire life. Although his life changed at each stage, he never truly lost sight of what he once had.
Honestly it could be anyone of those. My feelings are biased. I love these forces that fight all obstacles to be together. I'm a great believer in fate and karma and the great God above. I believe that the universe listens and while we make the choices whether wrong or right ones.
Peter chose to stay monogamous in his heart. Maddy had set a precedence for Peter and although he handled every obstacle in his life with the utmost grace and respect for himself and others, his love remained constant.
I think some of us long for the constant, the never changing and the familiar. At least I do. The saying that love conquers al is something we all want to believe in.
In The Shoebox, love does conquer all, even through death. So yes there are many books out there that have painful and triumphant stories of love and devotion, but what is the one thing that sets them aside from all others?
For me, it is when a character begins to take on a life of their own in your mind. When the beings written and carefully crafted begin to take on form and become somewhat real. They find a home in your inner psyche and you are forced to search for their traits in those you encounter and know.
My cousin said to me after reading my book, "Why was it so sad? Why did it have to end that way?
I responded with a simple answer. If it's not as close to real life as possible then it's not worth telling. Haven't we all lost chances with people we have never again seen? Haven't we all had someone leave our side whether by choice or by tragedy?
We all have high ideals and standards about love and relationships but one of the common threads we all understand is the fact that nothing is perfect and nothing is forever. We are all flawed and imperfect and in the imperfections and through the flaws and cracks, that is were we find honesty. That is where the true beauty lies.
The characters that are not perfect and magnificently together are the ones that we relate to the most. Sometimes there are rare characters that are fragile and human and yet stoic in some way. They are able to take on what comes with dignity and strength. Those are my favorite. Peter is one of those.
For me, Peter was both strong and tender, and although he was torn with his decisions and haunted by his regrets, he always remained strong in his comportment and respectful of the path he had chosen. Both Maddy and Peter were strong individuals who never gave up on the love they both shared for one another giving the saying "till death us do part" a whole other meaning all together.
The Shoebox takes us into the life of Peter Michaels in three different stages. We first see him as a young man in his 20's finding love. In the second stage, we meet Peter now in his 40's and as an up and coming architect in the heart of Boston where he is a few weeks shy of his marriage to a fashionable socialite.
The third and final stage takes place with Peter being in his 70's dealing with his regrets and failed attempts to be with the love of his life.
I wish to stress that the story is beautiful and poignant and touching and not a depressing journey for my readers. Yes there is sadness but there is also so much joy surrounding this character's life, as in each and every life on this earth has a bit of both.
A few months after the release of my book I received an email from a gentleman from Missouri. I saved it in my computer planning to print it out and save it in the near future. I unfortunately lost the email a few months back when my computer had a malfunction in which I lost hundreds of photos and information. So this is pretty much what I remember from the email. It went something like this.
Dear LMF,

When my wife approached me about your book and how she desperately wanted me to read it I did what every man's man would have done. I put it off. But after several weeks of nagging I folded like any one in love with their spouse would have.

I would never have dreamed that I would have been immersed so quickly into what I thought was a book that my wife loved but might not interest me. I found myself captivated with the story and most of all, with Peter.
He then continued to tell me about himself. He was in his 70's and a retired architect. Yes you heard that right. An architect. What are the odds? He said he had fallen in love with his wife in his early teens and they had been together ever since.
What touched me most about his email was that he complimented me on writing in a male perspective and point of view. He said that I had captured not only Peter's voice but had succeeded to truly express what someone in his age group could relate to.
He also loved how my love for architecture was apparent and he said it was very believable throughout the story.
Now don't get excited, I really don't know much about architecture but I am trying to learn. I have don't quite a deal of construction on my own farmhouse and have learned just from the experience a few things here and there. I researched a few of my favorite architects when forming Peter's character and since then have devoured several architecture books. I can talk about transoms and arches and chat about restoring, period correct additions and keeping the integrity of an old federal or a greek revival but I have a long way to go in being well versed in the world of architecture.
In closing the gentleman proceeded to tell me about the love he had for his wife and he confessed that he couldn't bare ever loosing her even after all these years and that's why Peter's story had resonated with him.
I loved that email and it was the first validation for me as a "newby" in to the literary world.
When I first thought of writing this novel it was about 25 years ago. I was cleaning out my closet in my office when i stumbled across an old shoebox.
Among a few postcards, old high school photos and a few old boyfriend mementos I found some letters and cards I had kept and for some reason had never discarded. And as I read through them. . . Peter began to take form.
I have been asked by my readers if Peter Michael's is indeed a fictional character or is there a glimmer of reality in my story. To be completely honest I have to say. . . (wait for it… )
Peter is not completely a fictional character. He is a morphed version of people I have known and yes my husband is one of them. Peter is my perfect "dream man" if I am going to reveal the real truth.
Madeline Marsden, although a primary character takes a second seat to Peter in my novel. The true protagonist, hero, and main character is Peter Michaels.