Keep up-to-date with my appearances on this page.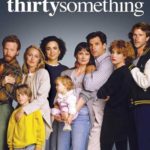 My friend Scott Ryan created a podcast to commemorate my favorite show of all time, thirty something.  Hard to believe that was 29 years ago.  This coming year, the show will be celebrating it's 30th anniversary.
Scott has done interviews with the cast members, writers and directors and even did a fan show where he interviewed me about my writing, books and the show.  It was so much fun.  Scott has also written a magnificent book about the show and the impact the show had on a generation.  I am thrilled to be a small part of this and anxiously await for the release of the book.  I will post a link to his book the minute that it is released.  In the meantime I hope you enjoy listening to the fan show and download more episodes of the podcast on iTunes.  http://scottluckstory.altervista.org
Ask Lisa A Question
Ask me a question
Use this form to ask me about my work. Also feel free to ask questions about writing in general or something you are working on.