This is my blog, a collection of posts about me, my work and my readers.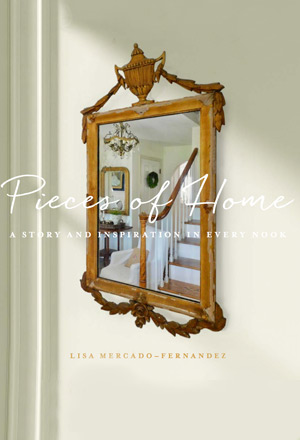 I had been working on a new novel when Covid hit! I couldn't concentrate. I couldn't focus and immerse myself in fiction. I felt too hyper and preoccupied to work on my story but I needed to do something constructive. I needed to work on a project that would take my mind off of the pandemic and combine my creativity with something refreshing and fun.
I decided to write a book about my house and the people that inspired my decisions in the decor. I recently finished it and I couldn't be happier. I worked with a wonderful layout editor named Mark Karis. Above is the cover to my next book, called "Pieces of Home, A Story And Inspiration In Every Nook. "
It's not another design book telling you what to do and not to do. Nor is it a book showing rooms and gardens that are way beyond what you could ever attempt to replicate. It is just my journey trying to find my style.
I am not going to self publish. I am searching for an agent so I may be properly represented.
I will keep you all posted. In the meantime, stay well and God bless.
xoxo
Lisa
Ask Lisa A Question
Ask me a question
Use this form to ask me about my work. Also feel free to ask questions about writing in general or something you are working on.